Dear Mt. Healthy City School District Families, We hope that your family had a restful and meaningful Thanksgiving holiday. As we look forward to returning to classes on Monday, Nov. 29, we again ask for your help in keeping our students and staff healthy and safe. With family gatherings, travel out of town, and more social contact over the holiday, our community could see an increase in exposure and positive Covid-19 cases. Therefore, we are asking Mt. Healthy CSD families to show extra diligence in keeping students at home if they exhibit any symptoms of the virus. The most common symptoms our nurses have seen are sinus congestion, sore throat, headache, cough and fever. Again, please do not send your child to school with any of those symptoms. Students should also remain at home if they were exposed to a positive case outside of school, unless they are fully vaccinated and have no symptoms. Remember that the mask-to-stay rule (where symptom-free students can stay in school if they wear their mask correctly) only applies to exposure within the school setting. We ask that all students bring two masks with them to school. One they wear heading into school for the day and one in their backpack. That way, even if they are identified as a close contact during the school day, they will be able to remain at school. Finally, please remember that you can instantly report your child testing positive or being a close contact by contacting the nurse at your student(s) school. Thank you again for your support, and your ongoing consideration for all of our Mt. Healthy CSD students and staff. May your family continue to enjoy the holiday season!


Mt. Healthy City School District Remote Learning Event Mt. Healthy City School District recognizes the importance of keeping students and staff healthy during in-person instruction. We appreciate that our students do their best when working in-person with their teachers. We are also mindful of the delicate balance necessary for the wellness of everyone while providing in-person instruction. Due to a rise in COVID 19 cases and the quarantines that are associated with those cases, that delicate balance of wellness and in-person instruction is becoming challenging. Therefore, Mt. Healthy City School District is taking a proactive approach, for all of our community, by planning a remote learning event that will occur from October 11th to October 22nd. This event is scheduled during a time that our students will be out of school for staff professional development on October 18th and 19th. Students and parents/guardians will receive remote learning instructions from building principals and teachers. During the time of the remote learning event, our buildings will extensively be cleaned to ensure a safe environment when returning to in-person learning on October 25th. As a celebration, our Early Center is scheduled to be ready on October 20th. We will be moving items during the remote instruction time so that students will start back at the new facility. We will have a celebration at the Early Learning Center on October 24th at 2 pm for all that would like to attend. Working together as one, we know we can meet the needs of our students while also keeping everyone safe. If you have further questions, please contact your building principals.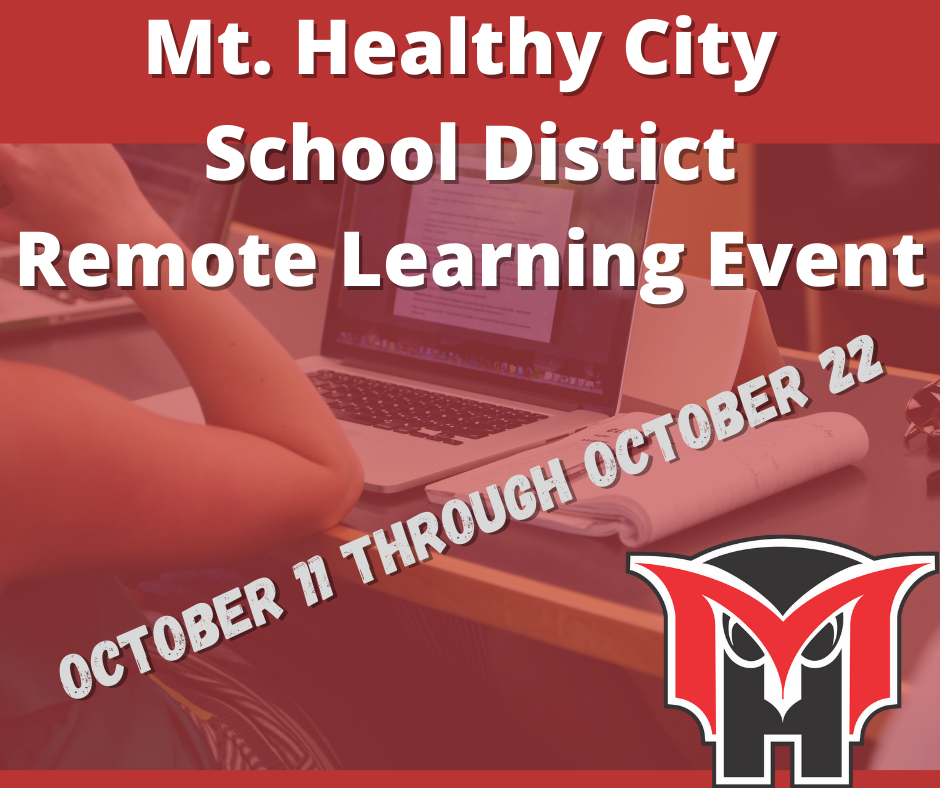 Sports Schedule for the week of Sept 13-18. The sports for the week may also be viewed on the district Google calendar.

Junior High night is this Friday 9/10/21. Come out and join us as our Varsity football team takes on Thurgood Marshall STEM. The Fightin' Owls are on a 2 game winning streak and plan on keeping that streak going. Hope to see you there!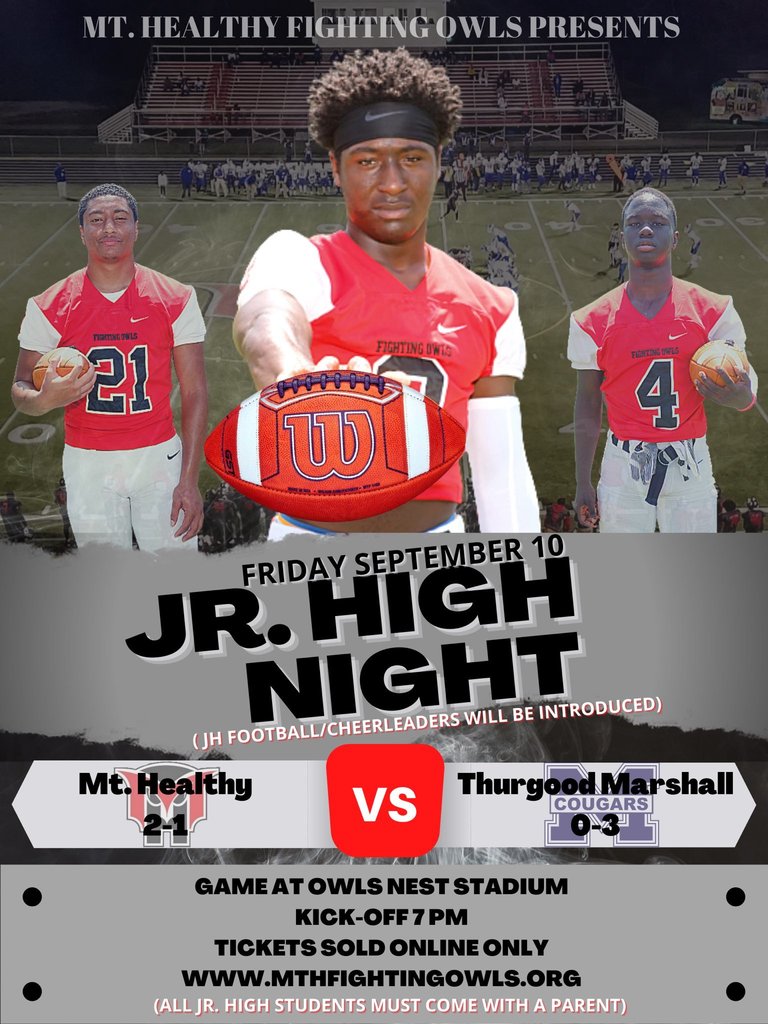 Ladies JV and Varsity Volleyball are canceled for Thursday, 9/2.
Owls win 41-9 against the Panthers!!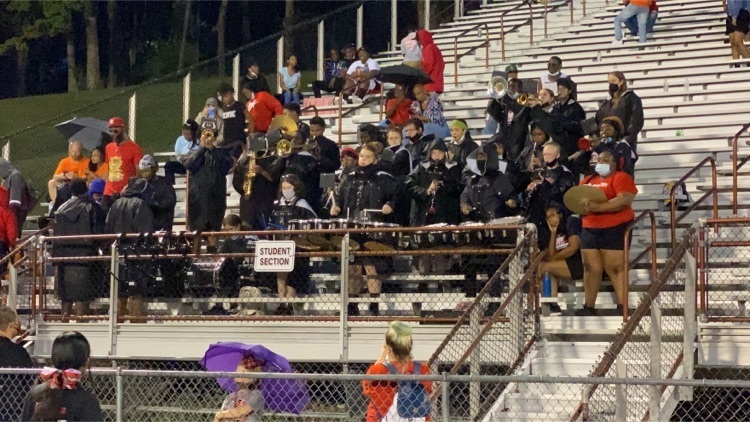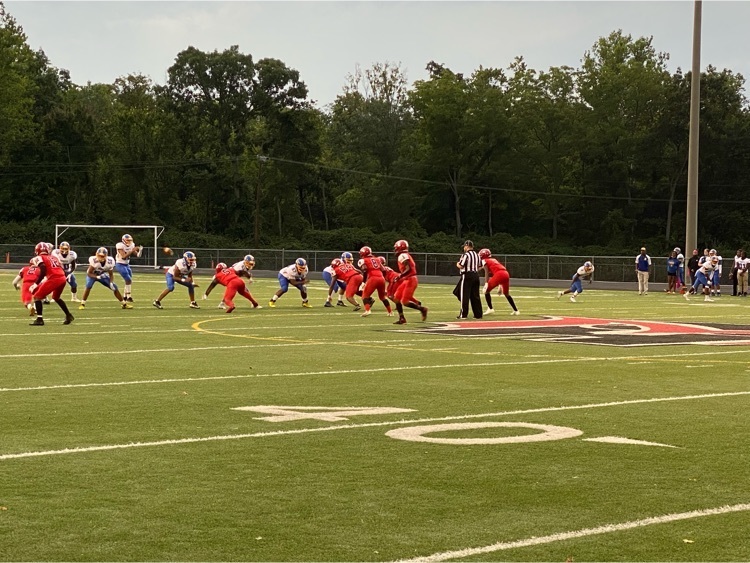 The Owls football game is currently on a weather delay. Game is currently scheduled to begin at 7:45 pm. Stay tuned for updates!
Due to weather, cancelled games for today 8/25: Girls soccer and Girls Tennis.


Fall Sports Schedules Hope to see you at a game or two or 10 this season! Go Owls!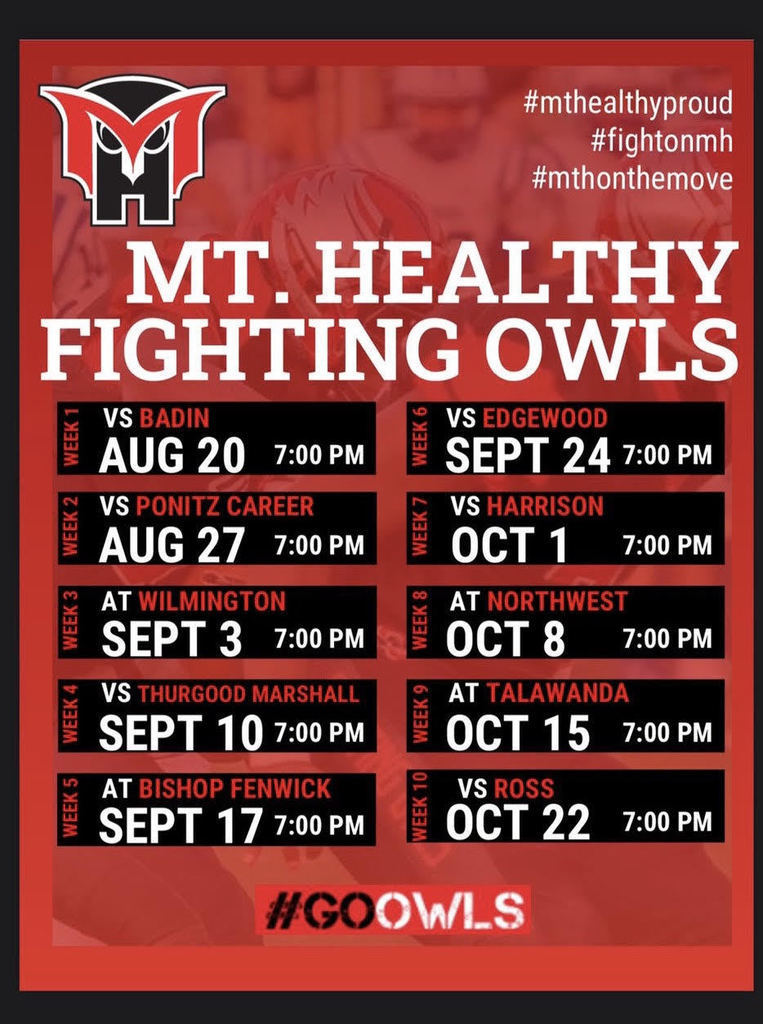 School begins tomorrow (Tuesday, August 17)for all students grades 1-12. We are excited to welcome you back! Buildings open as follows - Jr/Sr HS 7:15 am South Elementary 8:35 am North Elementary 9:05 am See you then, Owls!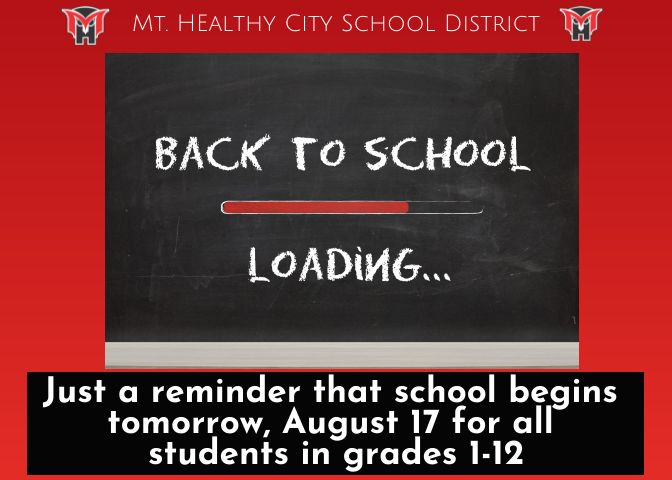 Mt. Healthy CSD has updated protocols for the 2021-22 school year: - Masks will be required for all students PreK-12th grade - Masks will be required for all sporting events and extracurricular activities - Masks will be required on school buses to and from school as well as and school-related activities. - Uniforms are required this school year. Masks will be re-evaluated at the end of 1st quarter.

Mt. Healthy Owls Varsity Football schedule

Mt. Healthy Jr/Sr High School Athletics will be using Final Forms beginning this year for all student-athletes. Parents, please read through the Parent Playbook on directions in completing the forms located under the Mt. Healthy Owls page on the website. All parents MUST complete a new account, even if they have used it at another school.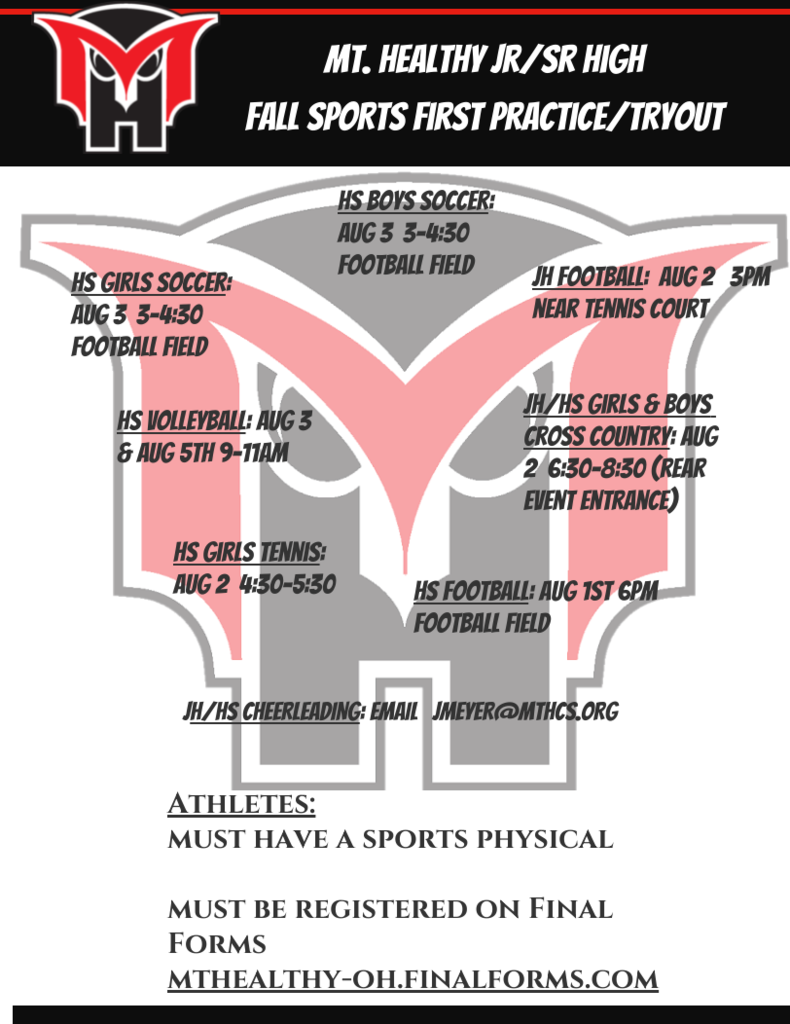 Welcome to our newly designed website and new Mt. Healthy CSD app! Please follow the directions below to download and stay up-to-date with us! 1. Search 'Mt. Healthy City Schools, OH' in your phone's app store and download the app 2. Select 'ALLOW' when prompted on initial download to ensure you receive notifications 3. Open the app, and navigate to the bottom menu then tap 'SETTINGS' 4. Ensure your settings are turned on and your organization is selected